Imagine you invited friends over to your house.
When they knock on the door, you open it and let them in… without saying a word.
They look at you expectantly, uncomfortable as the silence rains down on them. Instead of saying hi, giving them a warm welcome and showing them round your house, you let them wander around and find their own way.
Instead of staying for dinner and enjoying your company, they get the heck out – because you were unwelcoming and you failed to deliver what you'd promised.
That's what happens when you don't have an email welcome series (AKA an onboarding sequence) to welcome new subscribers to your mailing list.
When someone signs up and gets *crickets* in response… that is a marketing nightmare.
Not just because that subscriber is left feeling unwanted, unwelcome and unappreciated, but because when they leave (read: unsubscribe or disengage) faster than even they wanted to: you've lost a potential customer.
Every day you go without an onboarding sequence is another day you're actively limiting your revenue potential.
But let's rewind.
What is an email onboarding sequence?
An email onboarding sequence (AKA an email welcome series) is a sequence of emails that you send to new subscribers that have opted in to receive your mailing list.
An onboarding series or sequence can be anything from 3-6 emails or even 3-12 emails or more. The length of your sequence depends on what you need to communicate and how many emails you'll need in order to do that successfully.
The sequence goes out over the course of a set period of time (e.g. a week or two), but the first email is usually always sent immediately after someone opts in to your list.
The facts and the stats
Did you know..?
An onboarding sequence gets 5x more clicks and 4x more opens than regular emails and newsletters.
The average open rate for them is around 50%, which is 86% more effective than any other emails you're sending.
And subscribers that get onboarding emails are generally 33% more engaged than those who don't.
What does this mean for you?
It means more opens, more clicks, more engagement, more connection – which means more customers and more revenue for your business.
With a great onboarding sequence in place, you're much more likely to have a list full of people that invest in you, buy from you and willingly promote you to their friends.
What do I know about onboarding sequences? 
As an Email Conversion Strategist and Copywriter, it's my job to know this stuff inside out. I write onboarding sequences for businesses and charities – ones that convert followers into customers, free trial users into paid users, and supporters into donors.
My onboarding sequence (the one that subscribers get when they sign up to the InkHouse mailing list) is performing exceptionally well.
According to MailChimp, the average open rate is 13.5% for businesses in my industry, and the average click rate is 1.3%.
The average open rate for my email onboarding sequence is 59.8%, and the average click rate is 14.9%.
But let's take a deeper look.
I have 6 emails in my onboarding sequence, and every one of them blows the industry average out of the water.
Here are my stats:
Onboarding email 1: Open rate – 78.5%; Click rate – 38.4%
Onboarding email  2: Open rate – 60.1%; Click rate – 9.5%
Onboarding email 3: Open rate – 63.4%; Click rate – 9.6%
Onboarding email 4: Open rate – 50.2%; Click rate – 7.7%
Onboarding email 5: Open rate – 49.8%; Click rate – 15.9%
Onboarding email 6: Open rate – 55.4%; Click rate – 7.2%
Yes, these results are great – but I can do even better so I've decided to optimise my onboarding sequence and make it even more effective. Which means I've rewritten it. All of it. (I'll share those new results with you in a few month's time).
Going back to my point: I know what I'm talking about when it comes to emails and onboarding sequences.
If you don't already have a welcome series: you need one. Like, yesterday.
And if you do have a welcome series, but you just threw it together without doing the necessary research and planning, or without having a tight strategy: you should seriously consider redoing it (or hiring someone to redo it for you).
Having an effective onboarding sequence increases your revenue (I am living proof of that, as is probably every other business that has one).
Not having one (or having a bad one) loses you revenue every single day.
Who can benefit from an onboarding sequence?
Anyone who wants to build their business or organisation using email.
An onboarding sequence works for:
Charities – it converts supporters into donors
SaaS companies – it converts free (trial) users to paid users
Product-based businesses – it converts followers into paid customers
Service-based businesses – it converts followers into clients
Sign up to the mailing list of any good charity, SaaS (software as a service) company, any service or product based business owner and check out their onboarding sequence. They all have one.
You can check mine out here.
Got it. Onboarding sequences are great. But what are the actual benefits?
There are way too many to list – but here are a few.
1. Increase your chance of having a profitable mailing list
Almost 60% of brands have an onboarding sequence – there's a reason for that. When it comes to mailing lists, you get what you put in.
Minimal effort means minimal reward; maximum effort means maximum reward.
The more you send your list relevant and valuable emails consistently and regularly, the more profitable your mailing list becomes; the correlation is undeniable.
Back in 2018, I had a modest list of 200, but I managed to make nearly £2,000 in the space of a month and a half solely from the people on my list.
My onboarding sequence primed my subscribers, so that when I was ready to sell to them many of them were happy to buy.
#win!
Note: you can make money from a small mailing list.
2. First impressions count


76% of subscribers expect an onboarding email immediately after opting in to a mailing list.
Have you ever signed up for one and then waited patiently for an email – even just a confirmation email; anything – to land in your inbox…only for it to never arrive?
I know I have – and it's super disappointing.
First impressions count. And if that's my first interaction with you or your organisation, it tells me a couple of things.
Either:
You just don't care about best practice. Like – you literally don't give a flying monkey about good marketing.
You don't got it together. You're either overwhelmed or under-resourced (or both), because you haven't bothered to produce this crucial piece of marketing.
You don't understand the value of an onboarding sequence – which then makes me question your credibility, your knowledge and your professionalism.
Whichever option you choose – it's bad.
3. Train your subscribers to open and engage with your emails
You know that friend who only gets in touch when they want something from you? You know you have one. Yepp, that's the one. They're annoying, right?
You avoid their calls, ignore their messages and pray they'll just go away because the only time they speak to you is when they need a favour.
That's how subscribers feel about companies that only email them when they've got something to sell.
Whether it's a business owner that's launching a course, or a shop that has a sale on.
And God knows we're all tired of those charities that only email us when they want us to: "DONATE NOW. IT'S AN EMERGENCY. EMERGENCY!!!"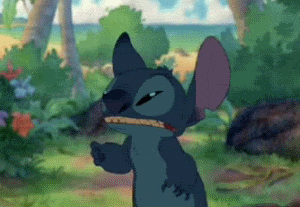 An onboarding sequence gives you the chance to provide value to your subscriber as soon as they sign up to your list.
It gives you the chance to establish yourself as a "giver" and not a "taker". And once your audience knows that, they're more likely to open and engage with your emails.
Your welcome series trains them to expect valuable content from you, so they look forward to receiving your emails, engage with them and eventually become a paying customer or (at the very least) someone who raves about you to their friends and colleagues.
4. Capitalise on your subscribers' interest in you
The moment someone first opts in to your mailing list is the moment they're most interested in you. They want to know you; they want to hear from you. And they've proven that by actively signing up to your mailing list.
By sending an email immediately after they join, you're able to capitalise on this interest and keep them interested, so they don't forget who you are, why you're important and why they like you so much.
5. Stay top of mind
An onboarding sequence spans across a number of days (sometimes weeks).
The first email goes out immediately after a subscriber joins, but the schedule for the other emails in the sequence might look like this:
Onboarding email 1: goes out immediately after subscriber opts in
Onboarding email 2: goes out 1 day after previous email
Onboarding email 3: goes out 1 day after previous email
Onboarding email 4: goes out 2 days after previous email
That means you're not giving subscribers the chance to forget who you are.
And if you're worried that a schedule like the one above might annoy people – don't. Again, their interest in you at that moment is through the roof.
They want to hear from you – so let them hear from you.
6. You only have to set it up once
The great thing about an onboarding sequence is that you only have to set it up once.
You put the hard work in one time, then you press "Send" – and the email sequence automatically sends to every new subscriber immediately after they join your list.
You can then plan your weekly (I hope it's weekly!) newsletter, knowing that all your subscribers have been through the same journey.
But I don't have enough subscribers for an onboarding sequence.
There's no such thing as not having enough subscribers for an onboarding sequence, and there's no such thing as setting up an onboarding sequence too early.
There is such a thing as setting one up too late though.
When I set up my sequence in 2018, I had about 20 subscribers, and I wish I'd done it even earlier than that.
The best time to set one up is when you have zero subscribers, because that way no subscriber will join your list without being welcomed.
And that way: there are no missed opportunities for gaining new customers and growing your income.
I need an onboarding sequence pronto, but have zero clue where to start
Lucky for you, I do.
Drop me an email so we can schedule a free 15-min chat.